The Zodiac – Art informed by Myth, Myth formed by Art
The Zodiac series by Jake Baddeley is based on an ancient theme, known to almost all cultures around the world. Details may differ from country to country and from age to age, but the form is still the same. It is about the constellations that surround the path of the sun, seen as animals and symbols. This theme has inspired artists and poets for thousands of years. Jake Baddeley offers a traditional interpretation of the astronomical and astrological aspects of the constellations. This means that in each work you will find a recognisable constellation – the stars as you can see them in the sky – as well as attributes of the personality type associated with the constellation in traditional Astrology.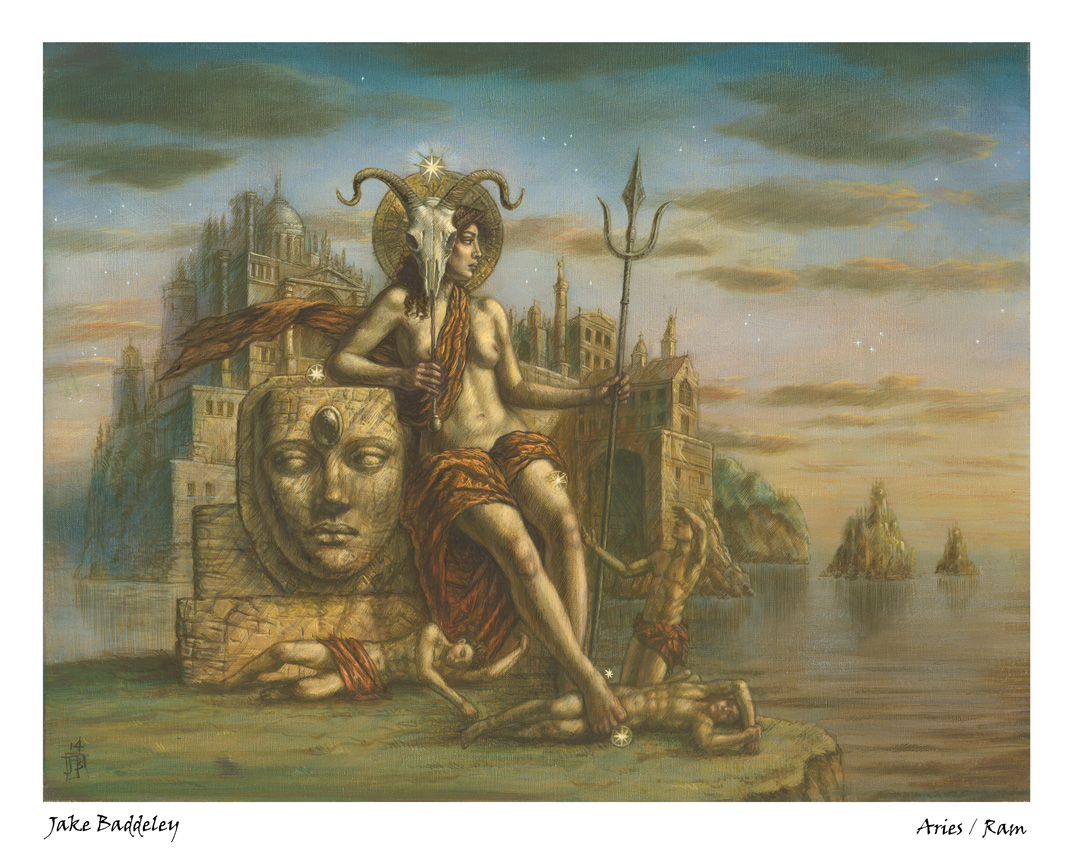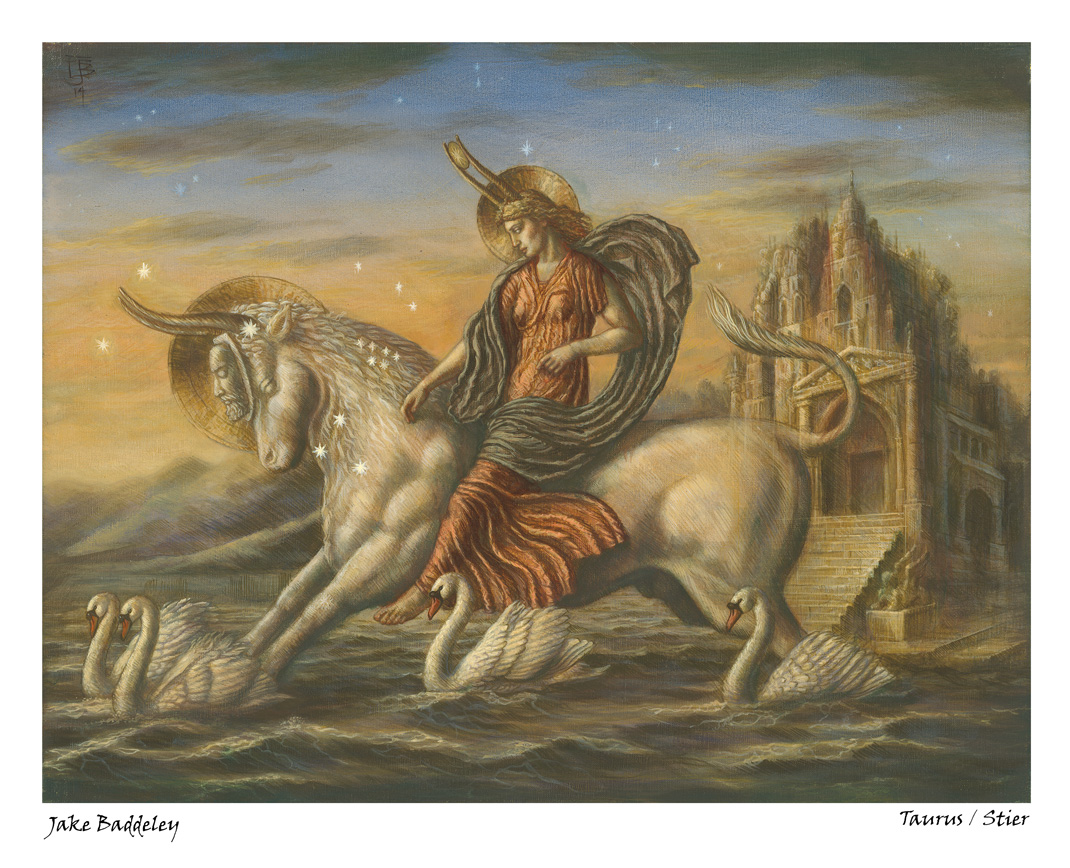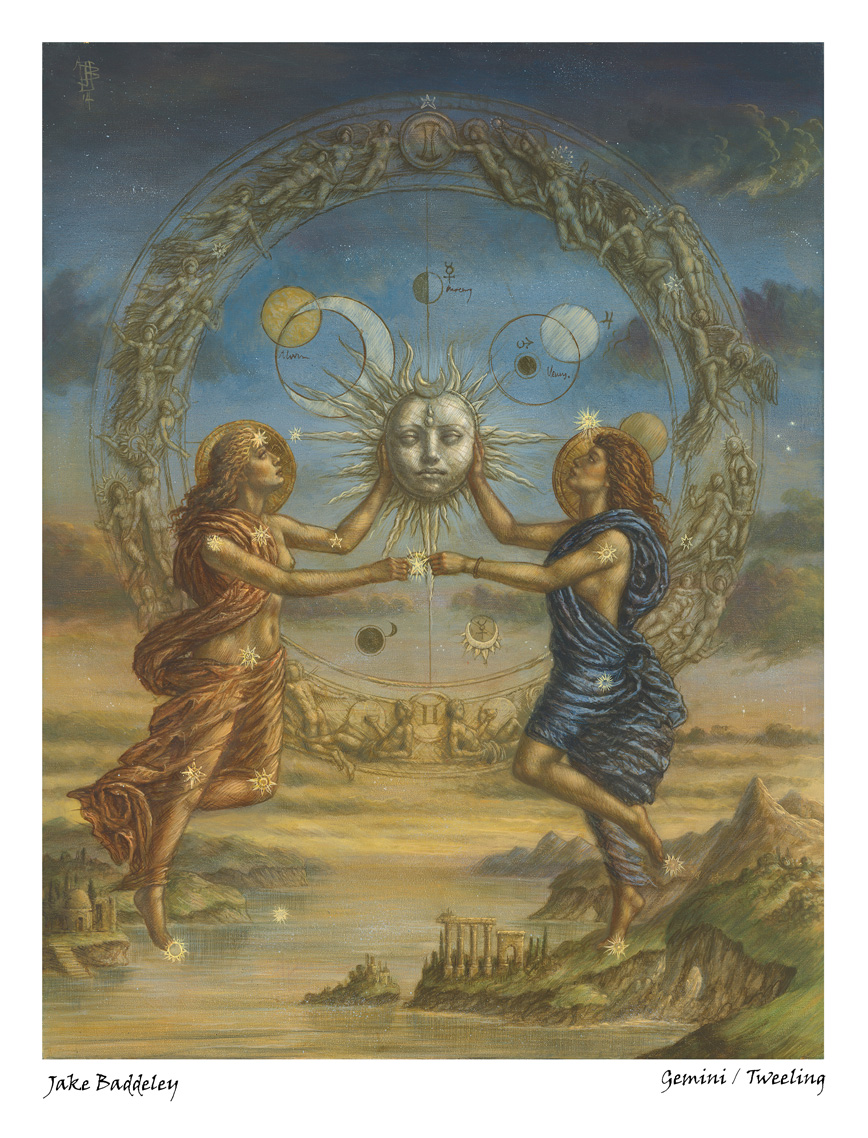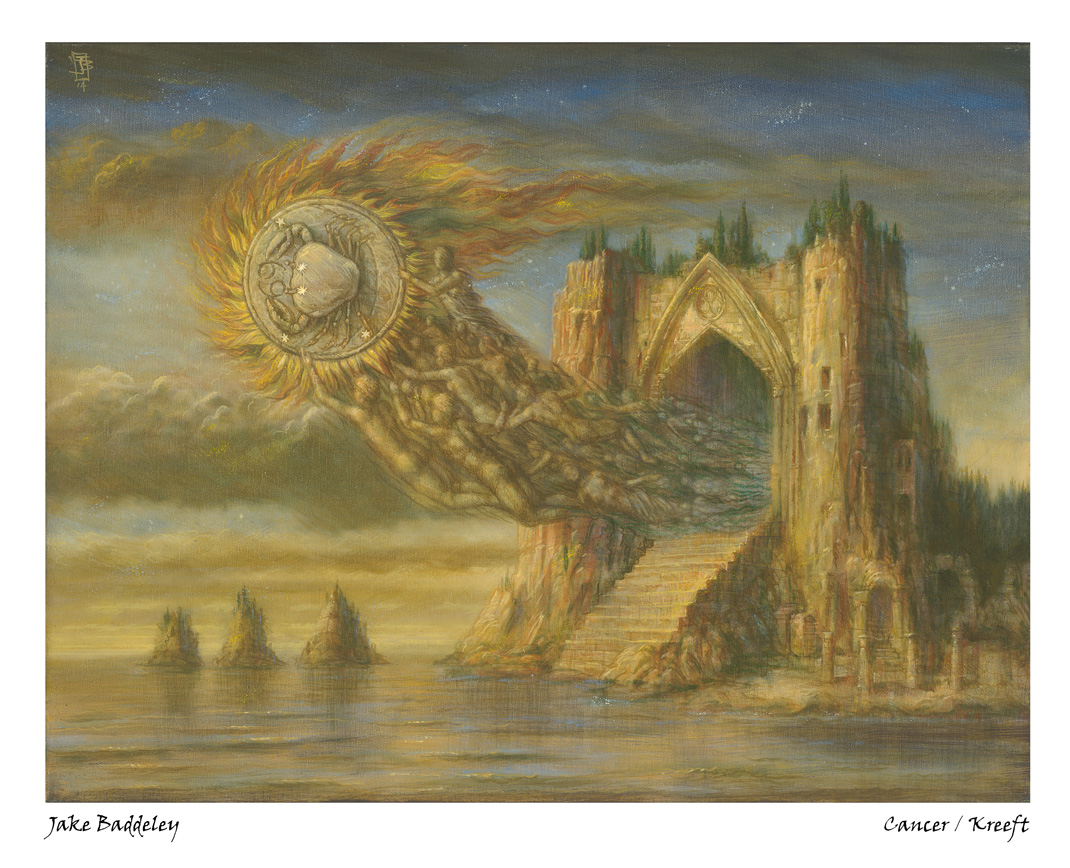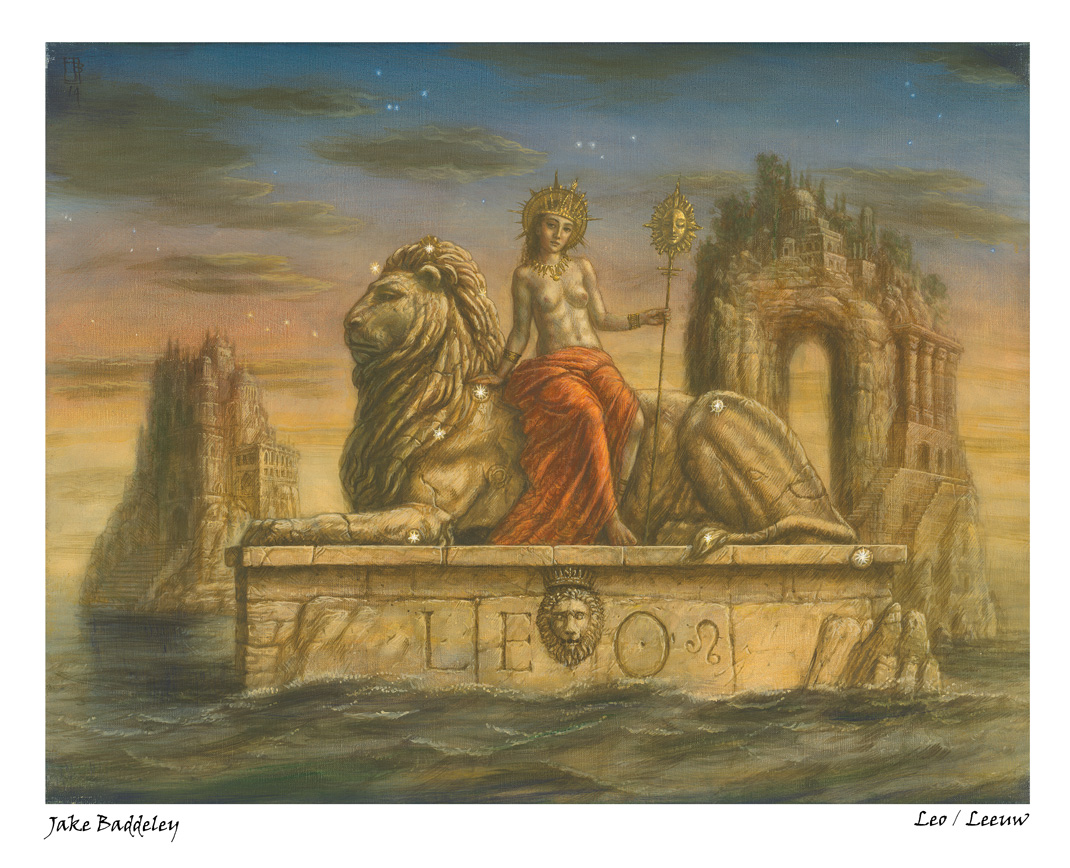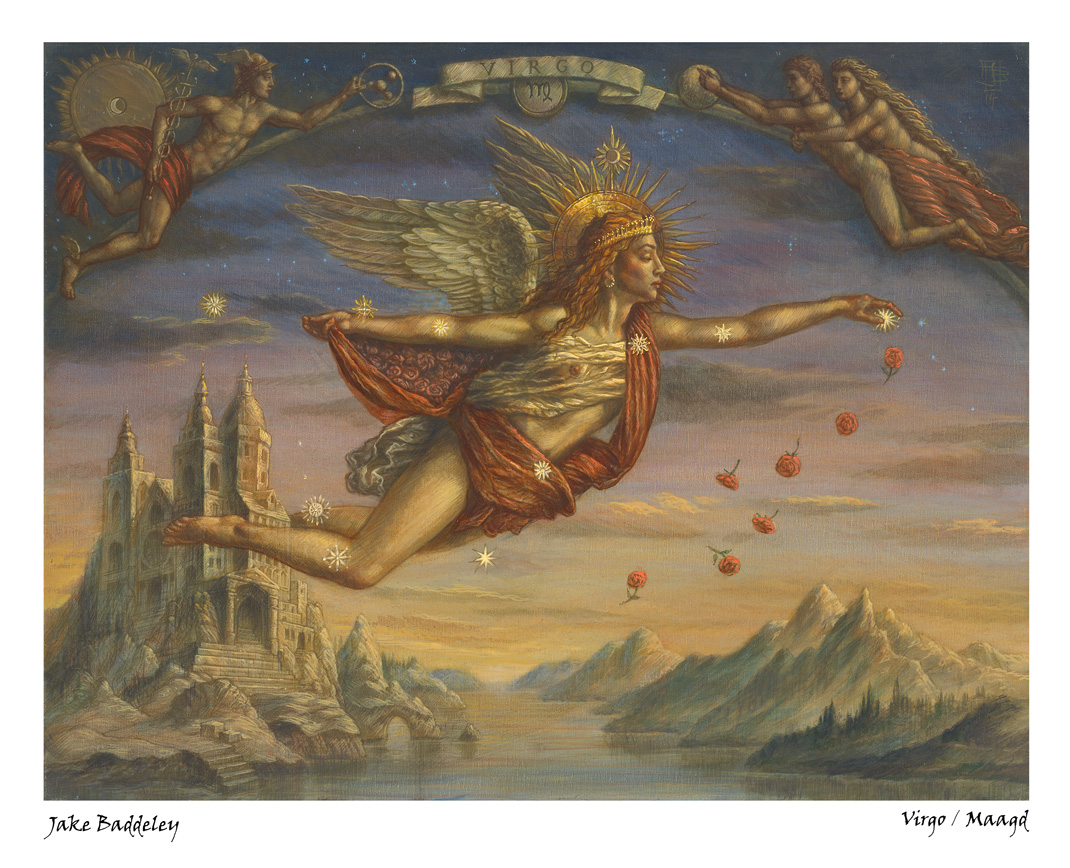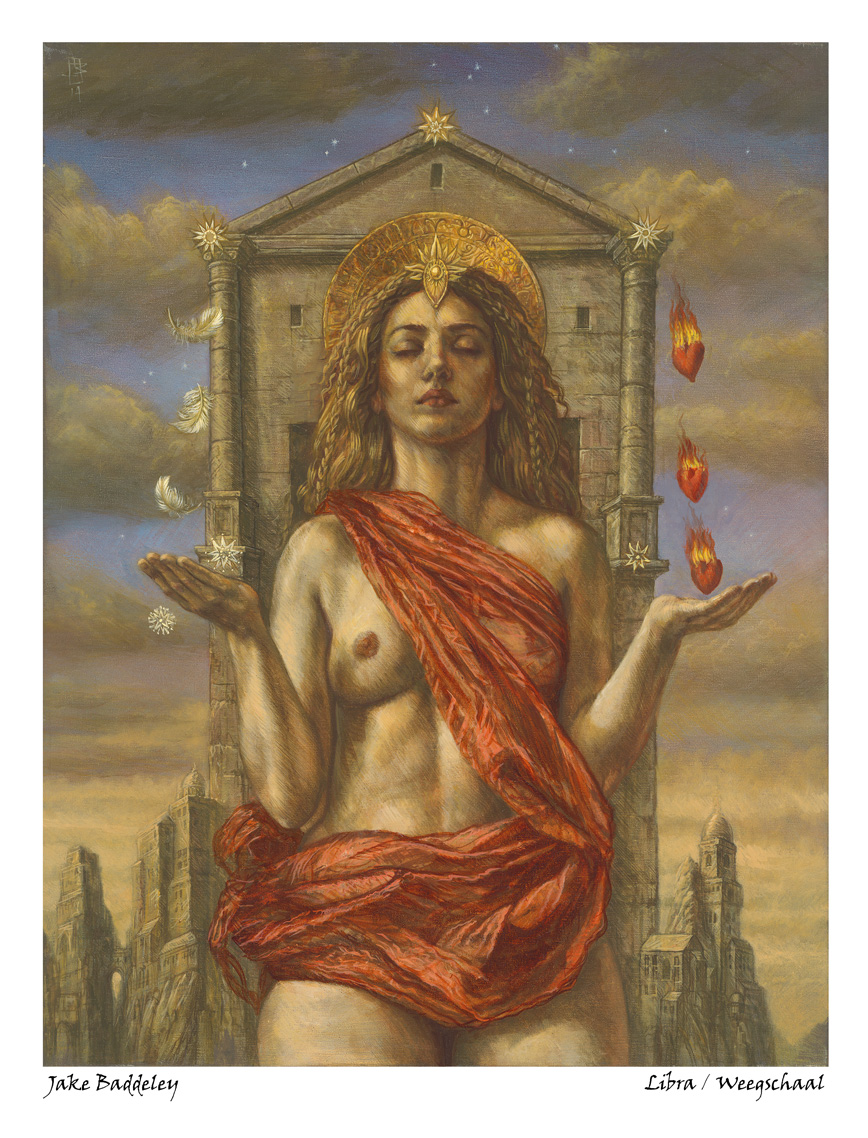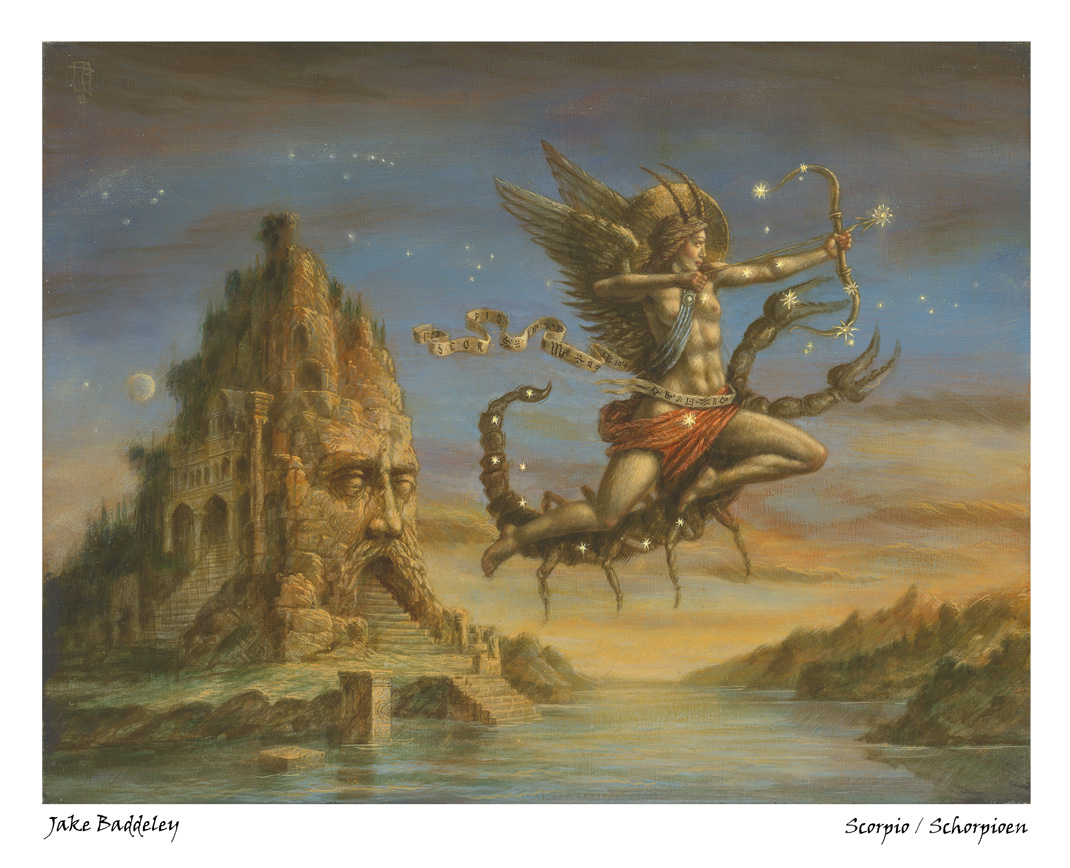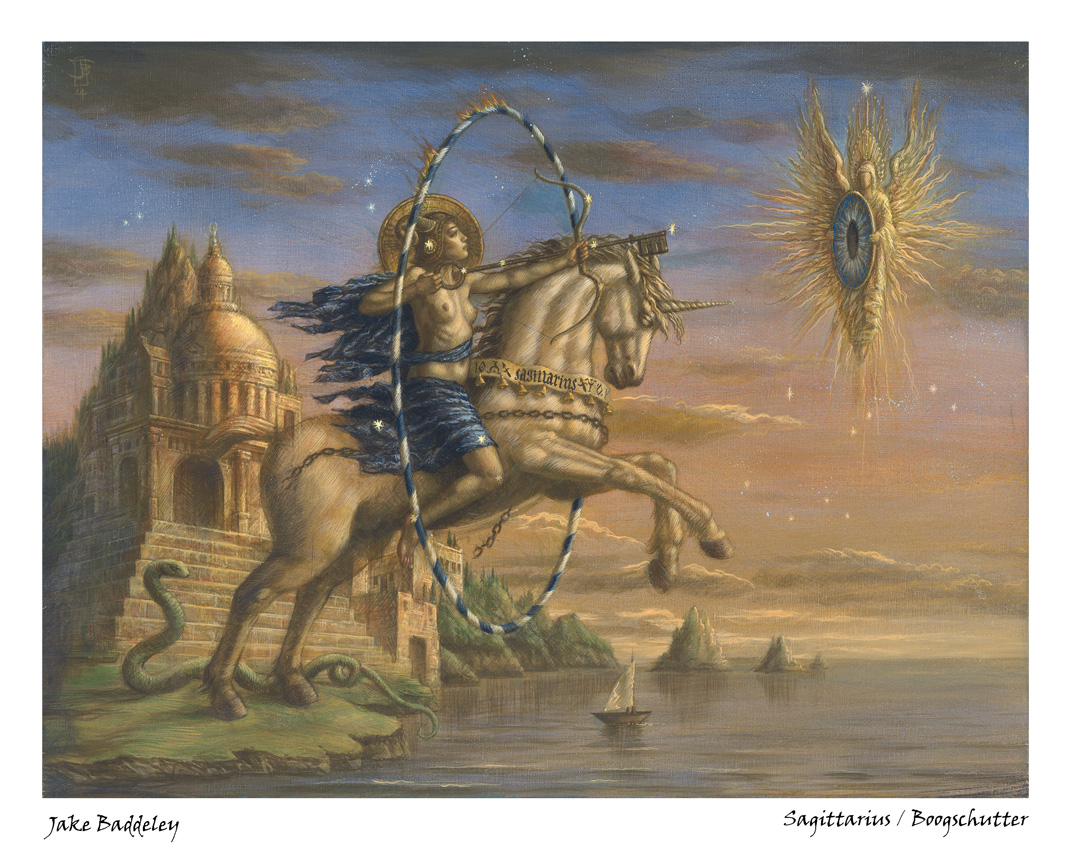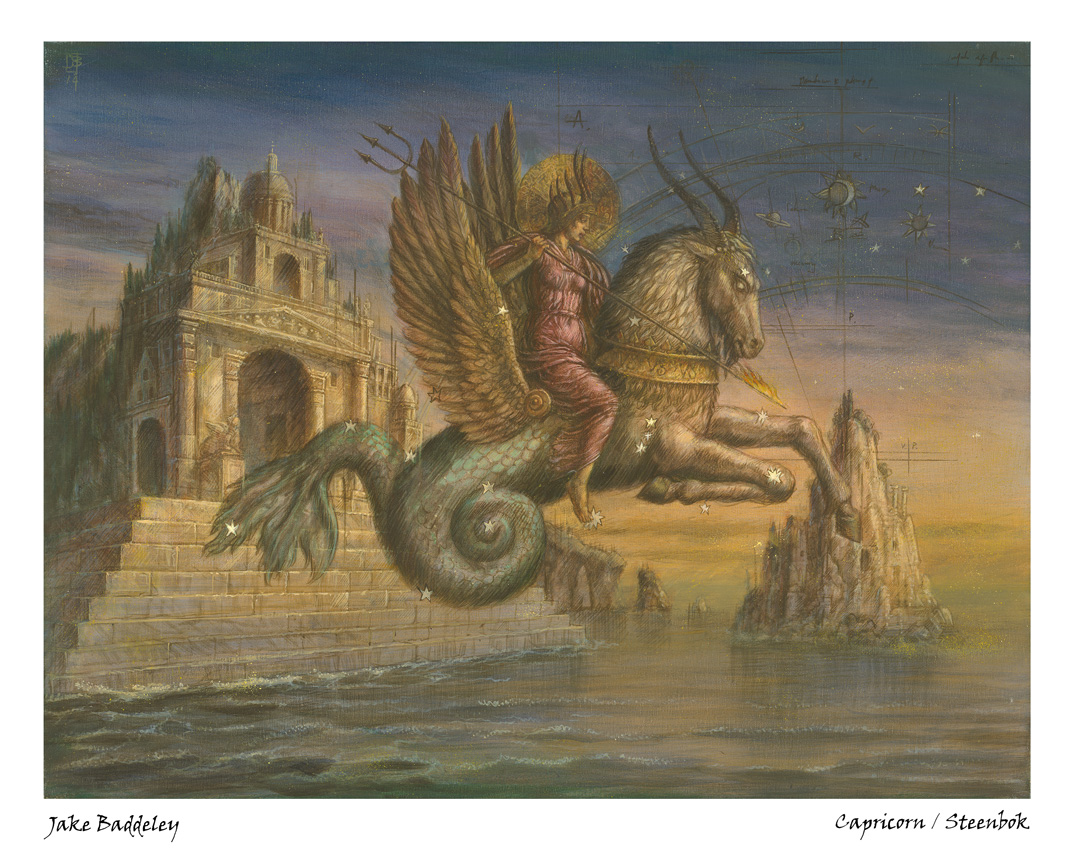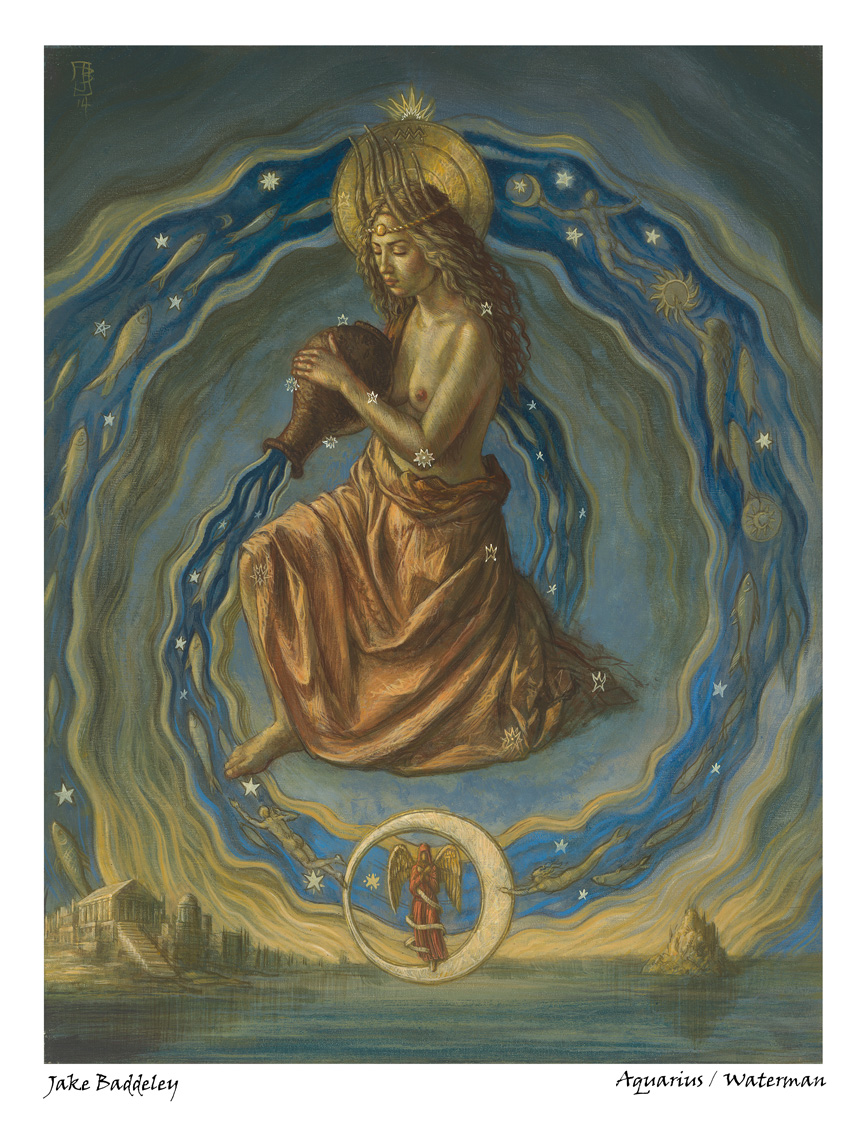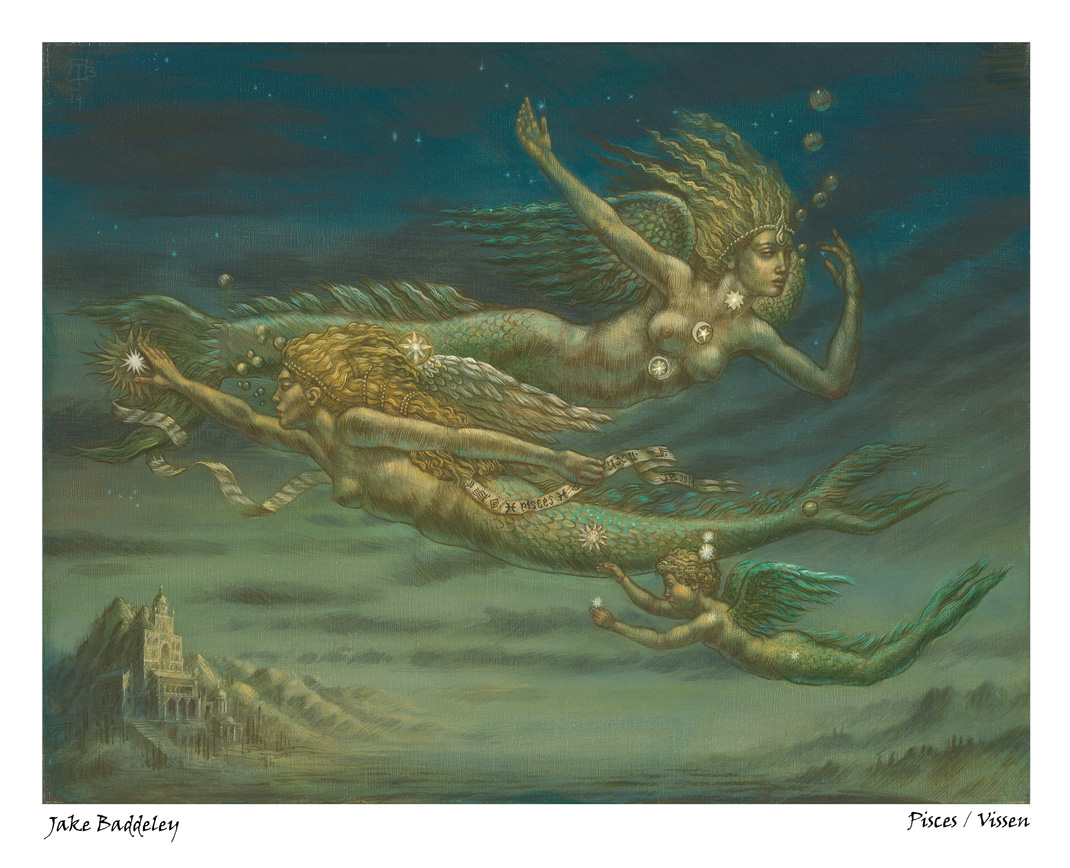 Aries by Jake Baddeley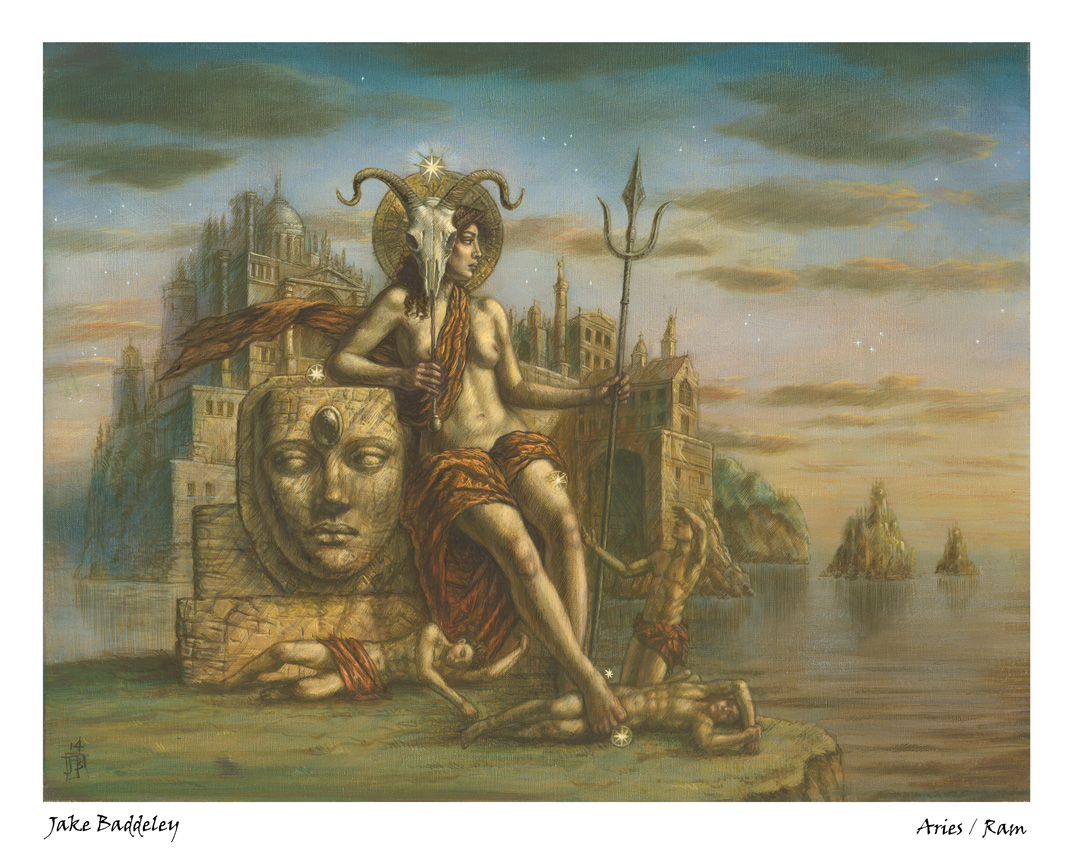 Taurus by Jake Baddeley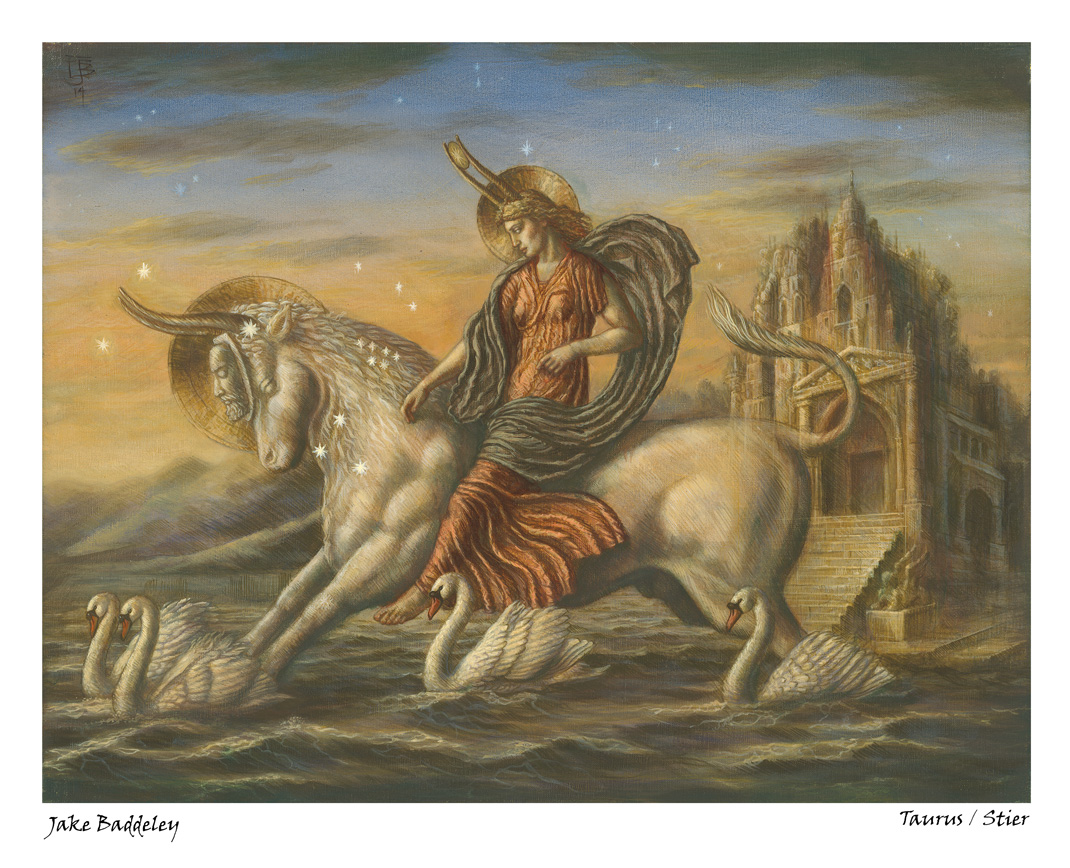 Gemini by Jake Baddeley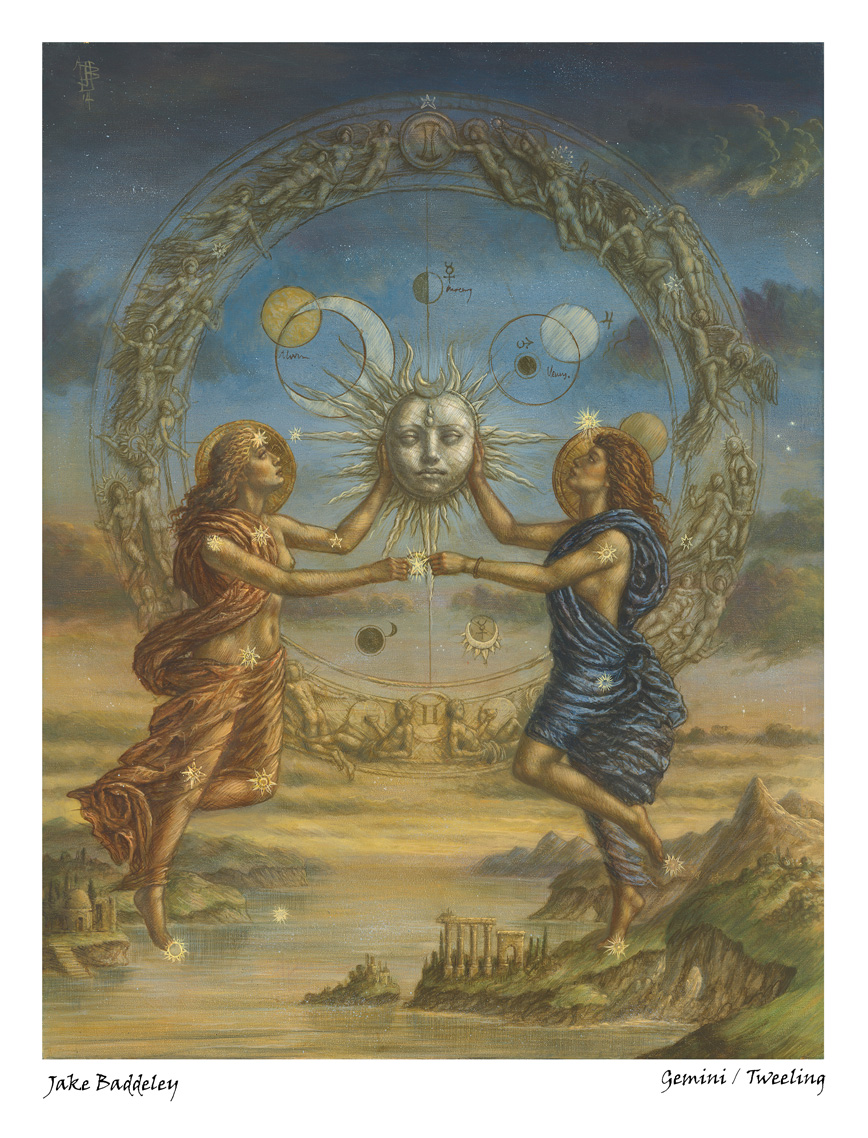 Cancer by Jake Baddeley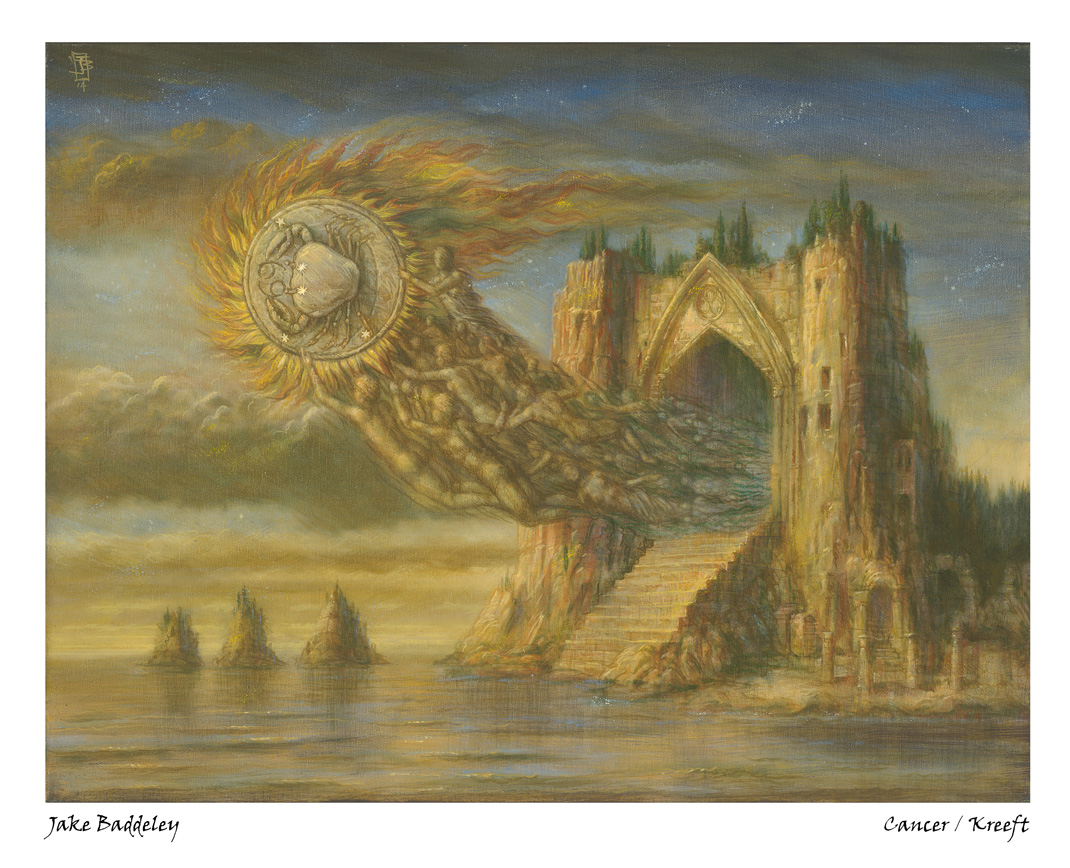 Leo by Jake Baddeley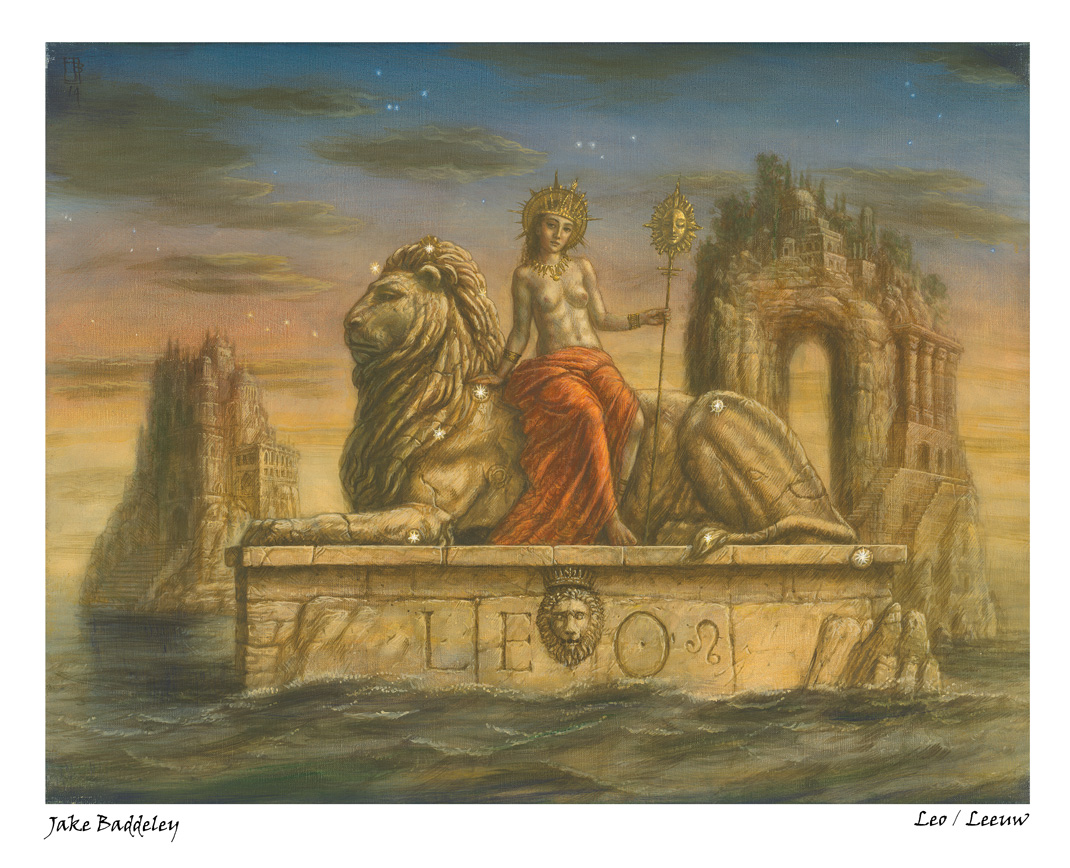 Virgo by Jake Baddeley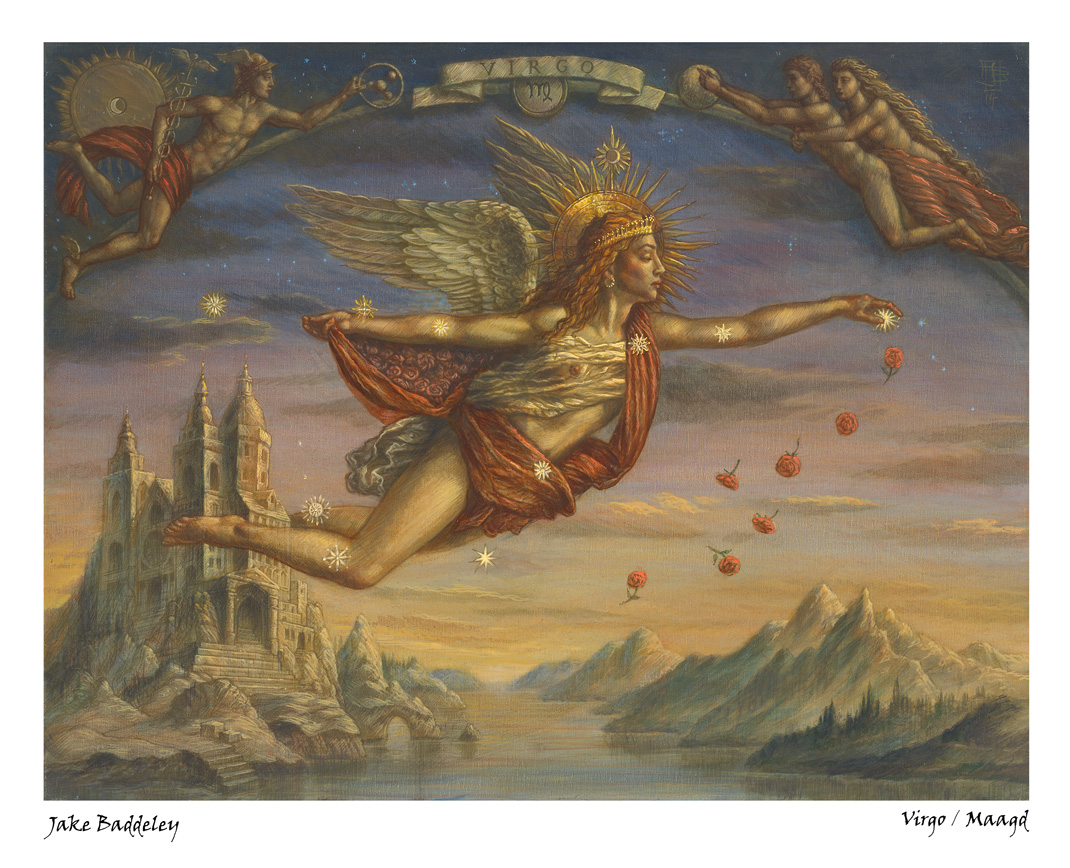 2014_zodiac_libra_large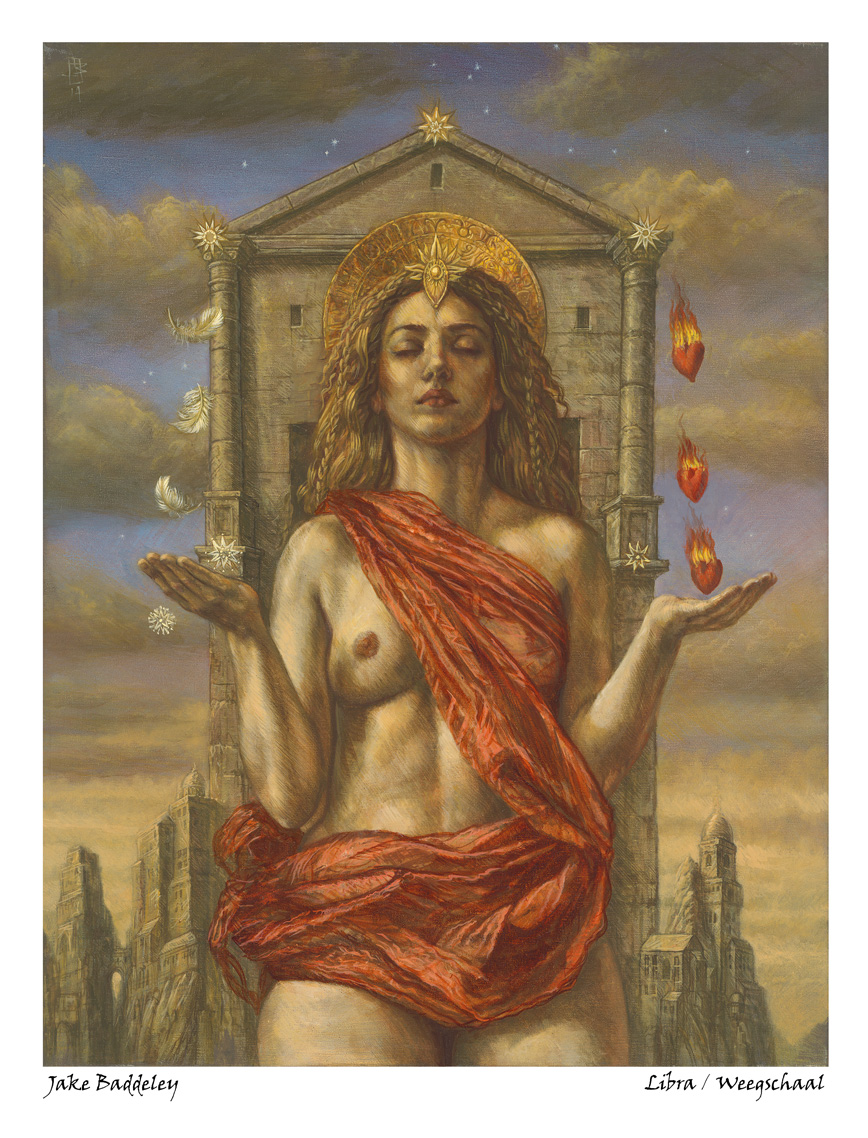 Scorpio by Jake Baddeley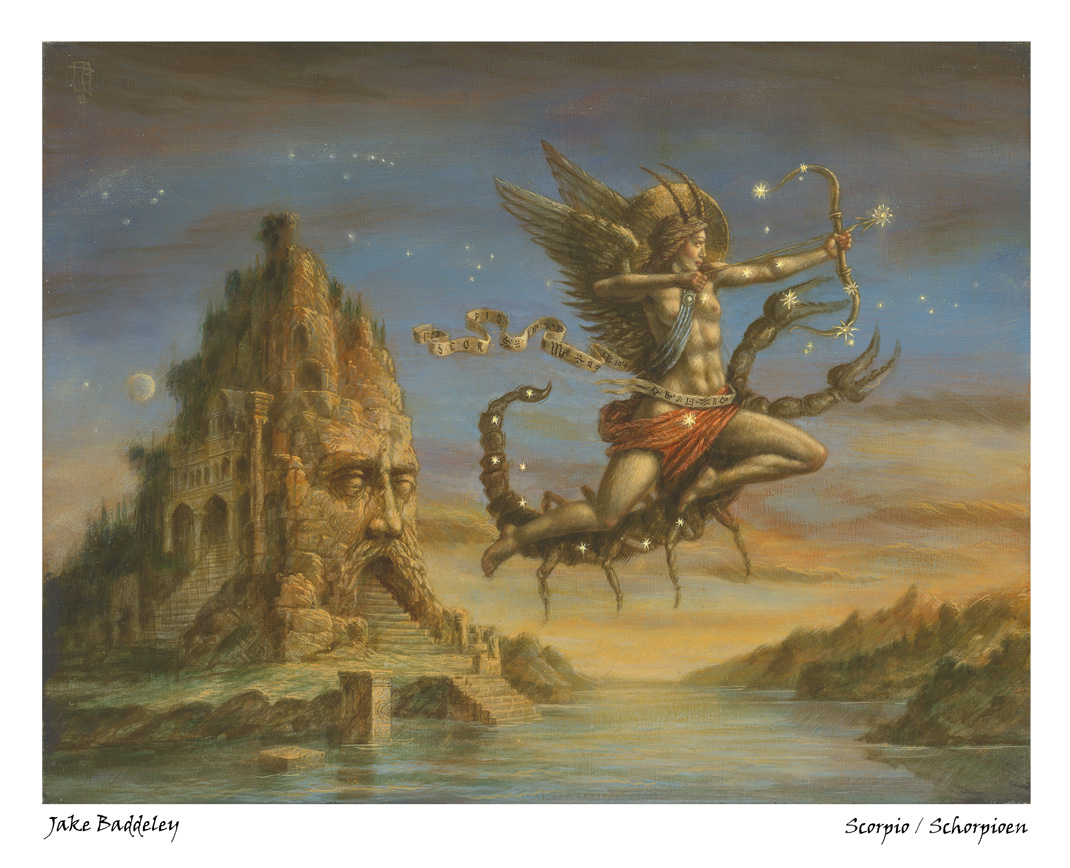 Sagittarius by Jake Baddeley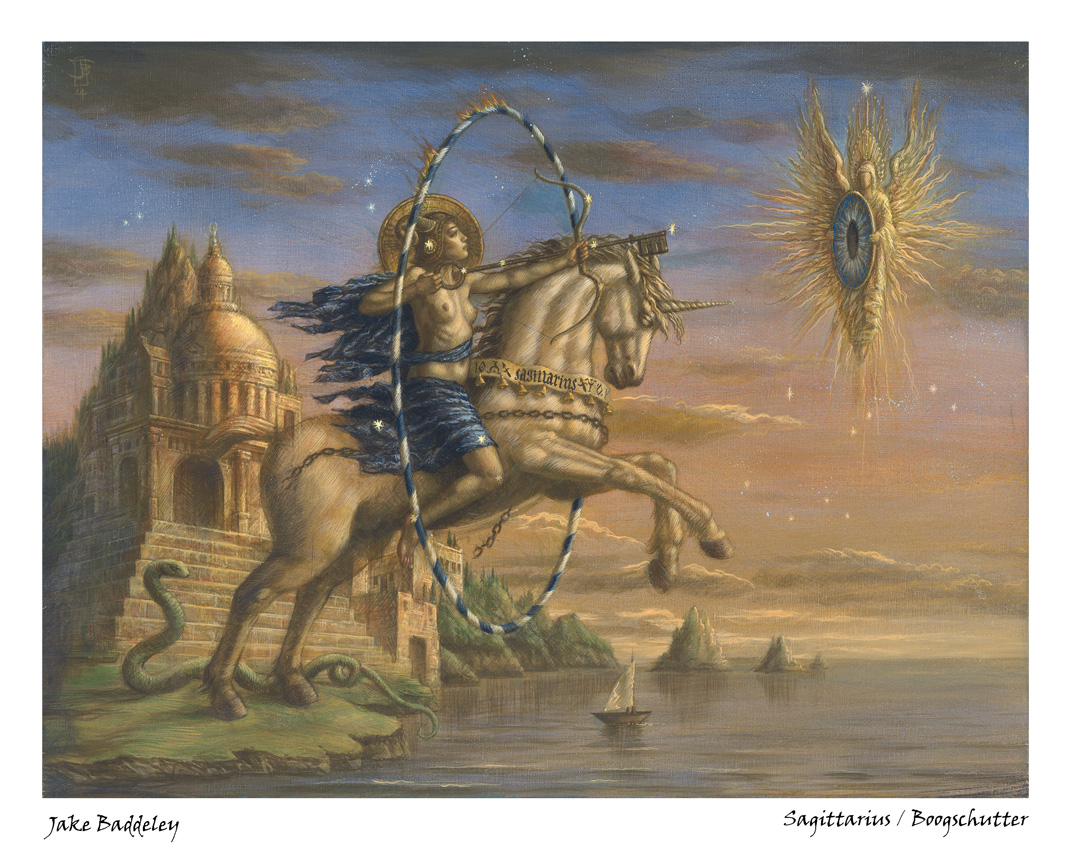 Capricorn by Jake Baddeley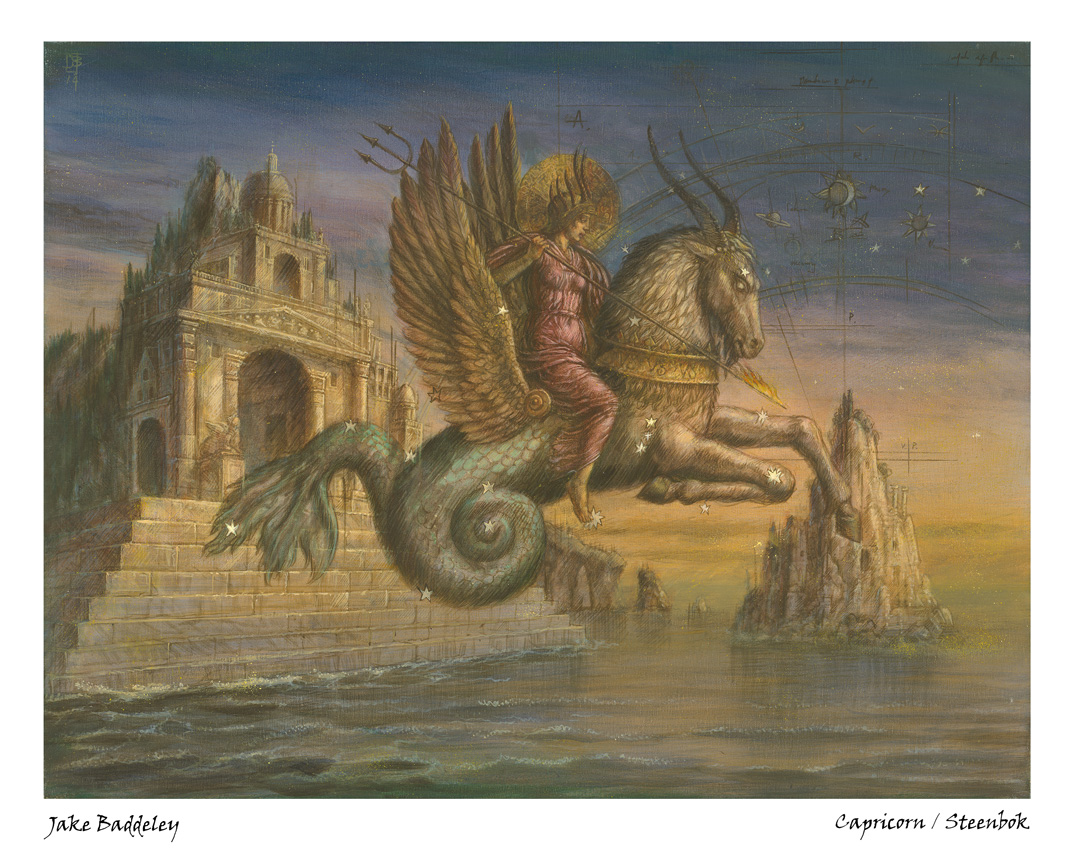 Aquarius by Jake Baddeley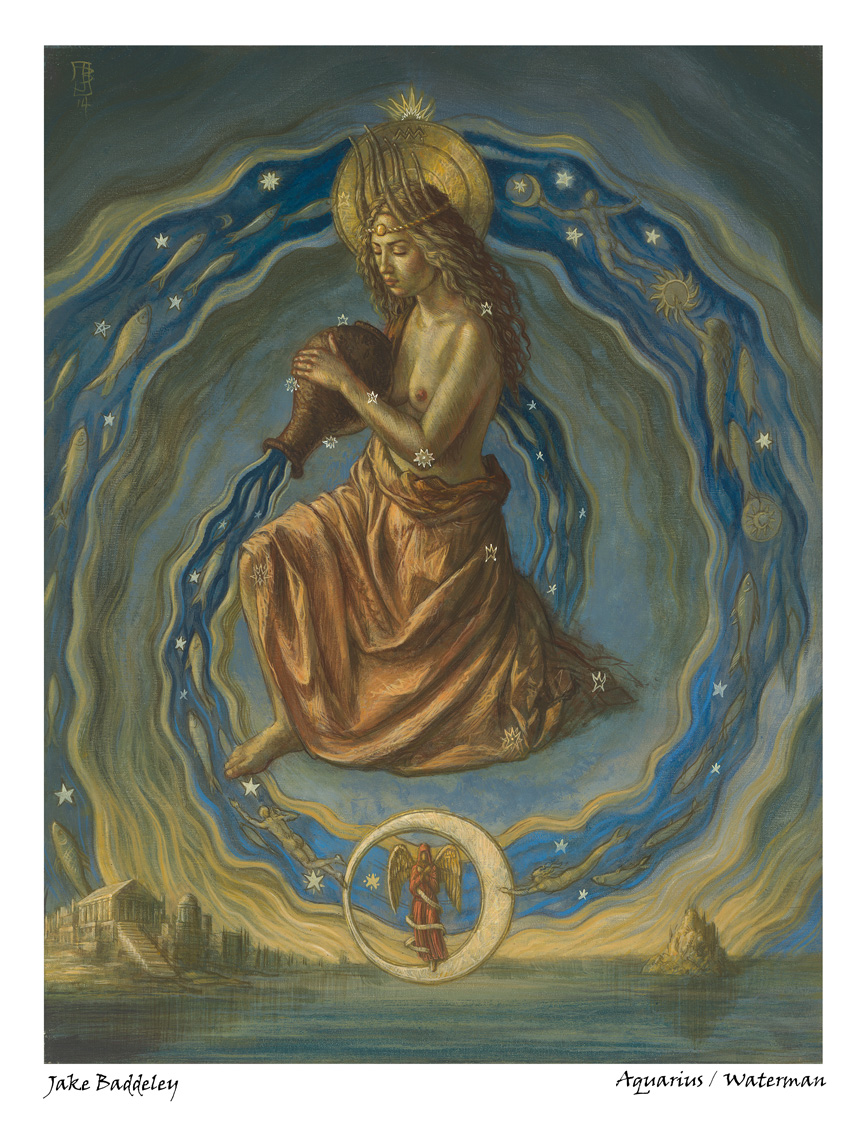 Pisces by Jake Baddeley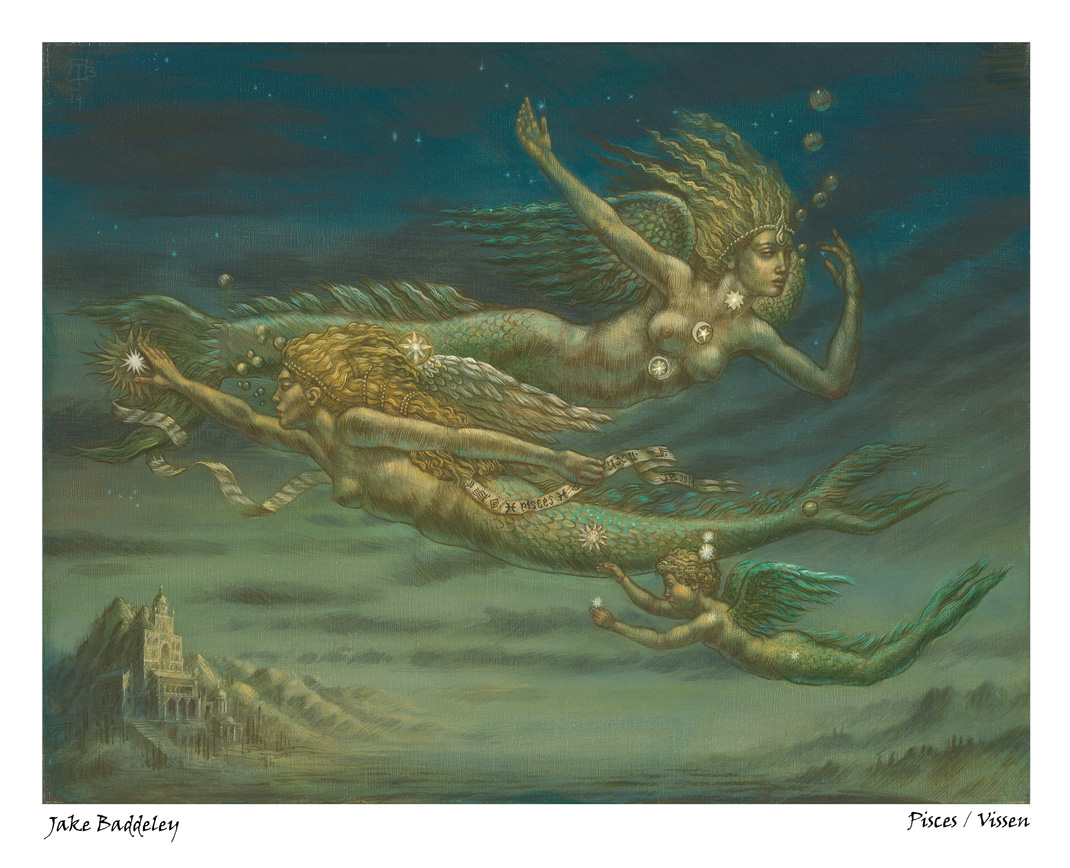 The Paintings
The original paintings of these series are oil paintings on canvas and were painted with the technique of the Old Masters. This gives a deep and luminace effect with the different layers shining through.
Limited Editions
The giclee prints are very beautiful and high quality reproductions and come as close to the original as one could expect. They are available in 3 different sizes, with each size limited to an edition of 100 pieces.  All are signed an numbered by the artist and come with a certificate of authenticity.